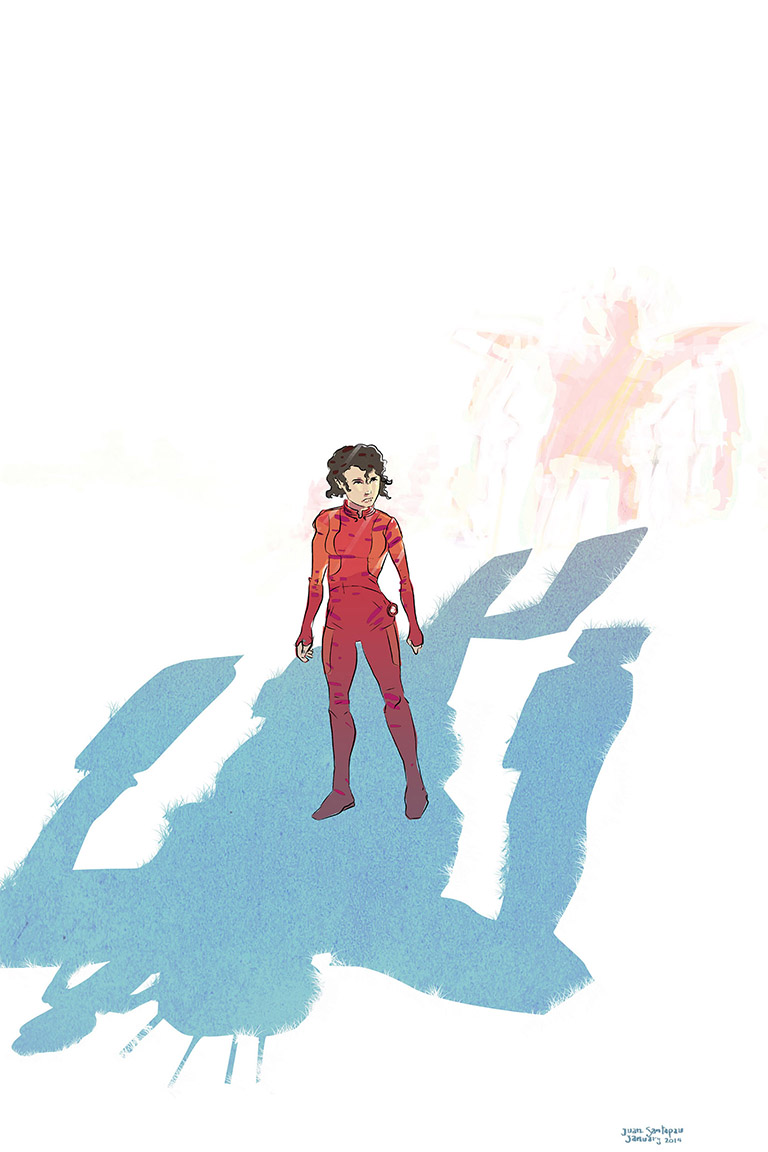 Chitai Heiki Koronbīn
In The Future is Japanese: Science Fiction Futures and Brand New Fantasies From and About Japan, edited by Nick Mamatas and Masumi Washington. San Francisco: Haikasoru, 2012. ISBN 978-1421542232. Translated as 「地帯兵器コロンビーン」in THE FUTURE IS JAPANESE. Tokyo: Hayakawa, 2012. ISBN 978-4152093103. Reprinted in The Year's Best Science Fiction: Thirtieth Annual Collection, edited by Gardner Dozois. New York: St. Martin's Griffin, 2013. ISBN 978-1250028051 (hc), 978-1-250029133 (tpb), 978-1250028044 (ebook). Reprinted in The Mammoth Book of Best New SF 26, edited by Gardner Dozois. London: Robinson, 2013. ISBN 978-1472106018 (tpb), 978-1472106070 (ebook).
Maddy's mother always told her: "You can be anything you want." Meaning things it was reasonable for a young middle-class American girl to want to be, like a doctor or a firefighter or an astronaut or a rock star or Chief Justice of the Supreme Court.
She never expected Maddy to want to be a cyborg giant robot pilot for the United Nations, fighting aliens from another dimension.
She can feel the Colombine there where she left it, out of sight on the other side of the boulder; she's found she knows where it is, always, without thinking, the way she knows where her left hand is. She's never told the UN doctors about this, never talked about it even with Abby and Jacob, though she assumes they feel the same connection to the Scaramouche and the Pantalon. Maddy's part of the Colombine now and it's part of her: a mute external body, androgynous at best despite the name, sort of butch even, the long-limbed strength and slightly inhuman proportions of an El Greco saint in thirty feet of blood-red machinery, but part of her.

The Colombine is a weapon.

The Colombine is Earth's last hope, or nearly.

The Colombine is a job.

The Colombine is Maddy's other self.

The Colombine is broken.